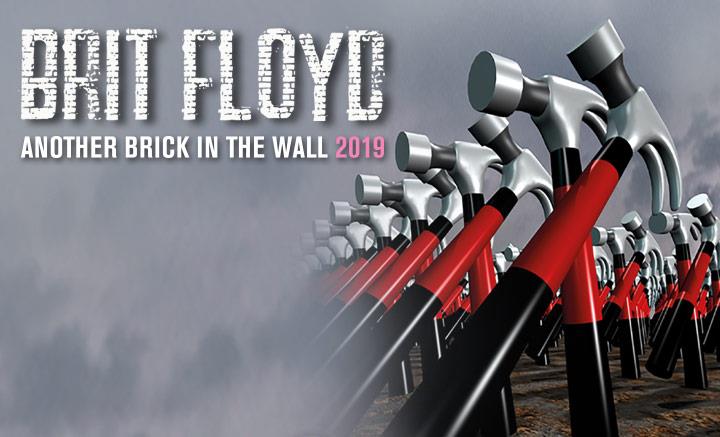 Brit Floyd World Tour 2019
Brit Floyd, the world's greatest Pink Floyd tribute show, returns in 2019 with its most ambitious and biggest production yet; a very special 40th Anniversary celebration of Pink Floyd's iconic rock opera, 'The Wall'.
Released in November 1979, a semi-autobiographical concept album from the mind of Pink Floyd founding member Roger Waters, 'The Wall' remains one of the biggest selling albums of all time, and a major moment in rock music history.
Brit Floyd has truly become a phenomenon, widely regarded as the world's greatest live tribute to Pink Floyd. Faithfully recreating the scale and pomp of the final 1994 Division Bell tour, complete with a stunning multi-million dollar light show, large circular screen and arch plus projection, lasers, inflatables and theatrics. A Brit Floyd show really is as close as fans will get to experiencing the magnificence of the original Pink Floyd live shows.
Tickets are $54.50, $49.50, $34.50 and available here on Friday at 10 a.m.
Brit Floyd Tour Dates 2019: